TRASHED Ice Dyed T-shirt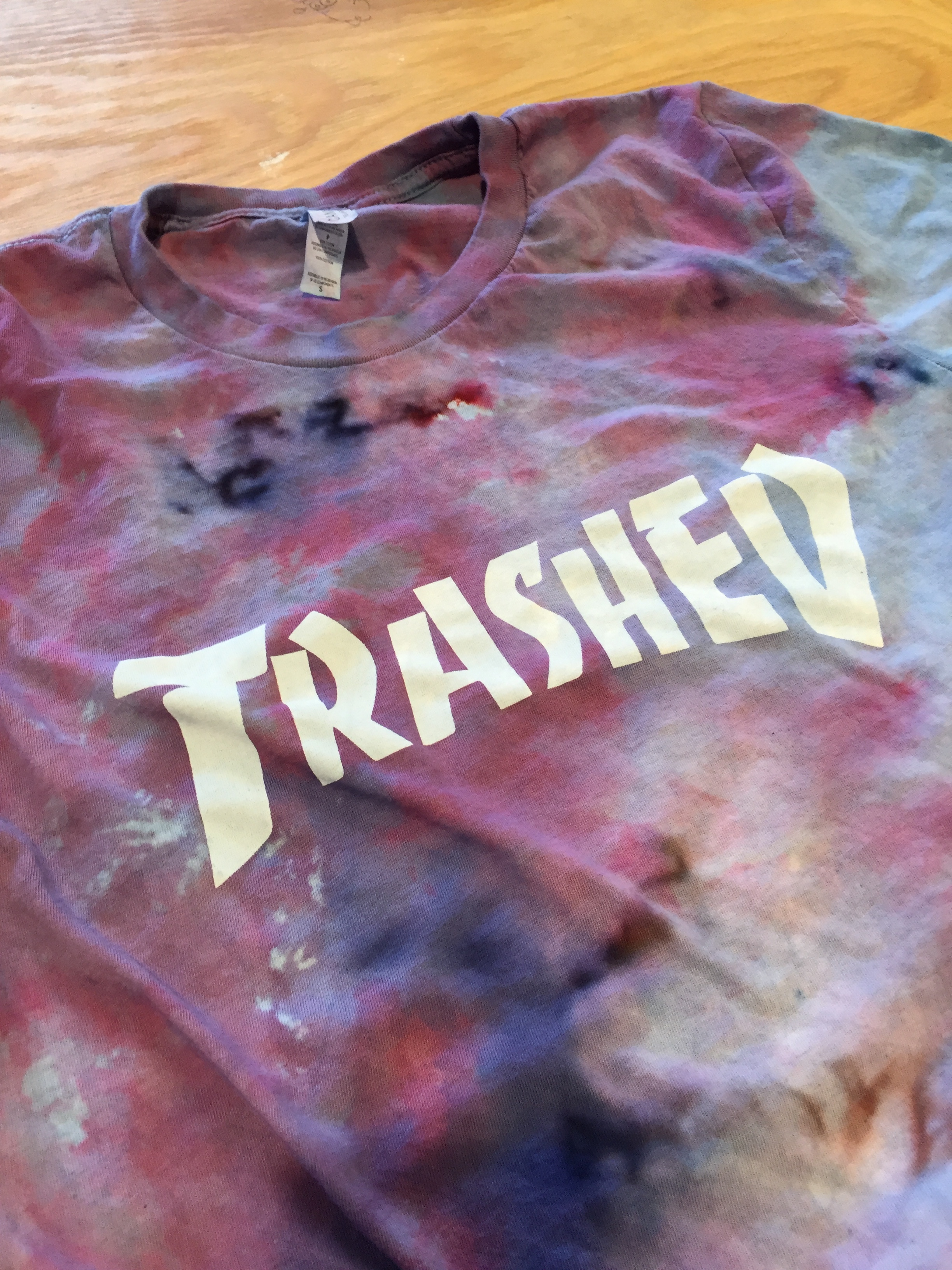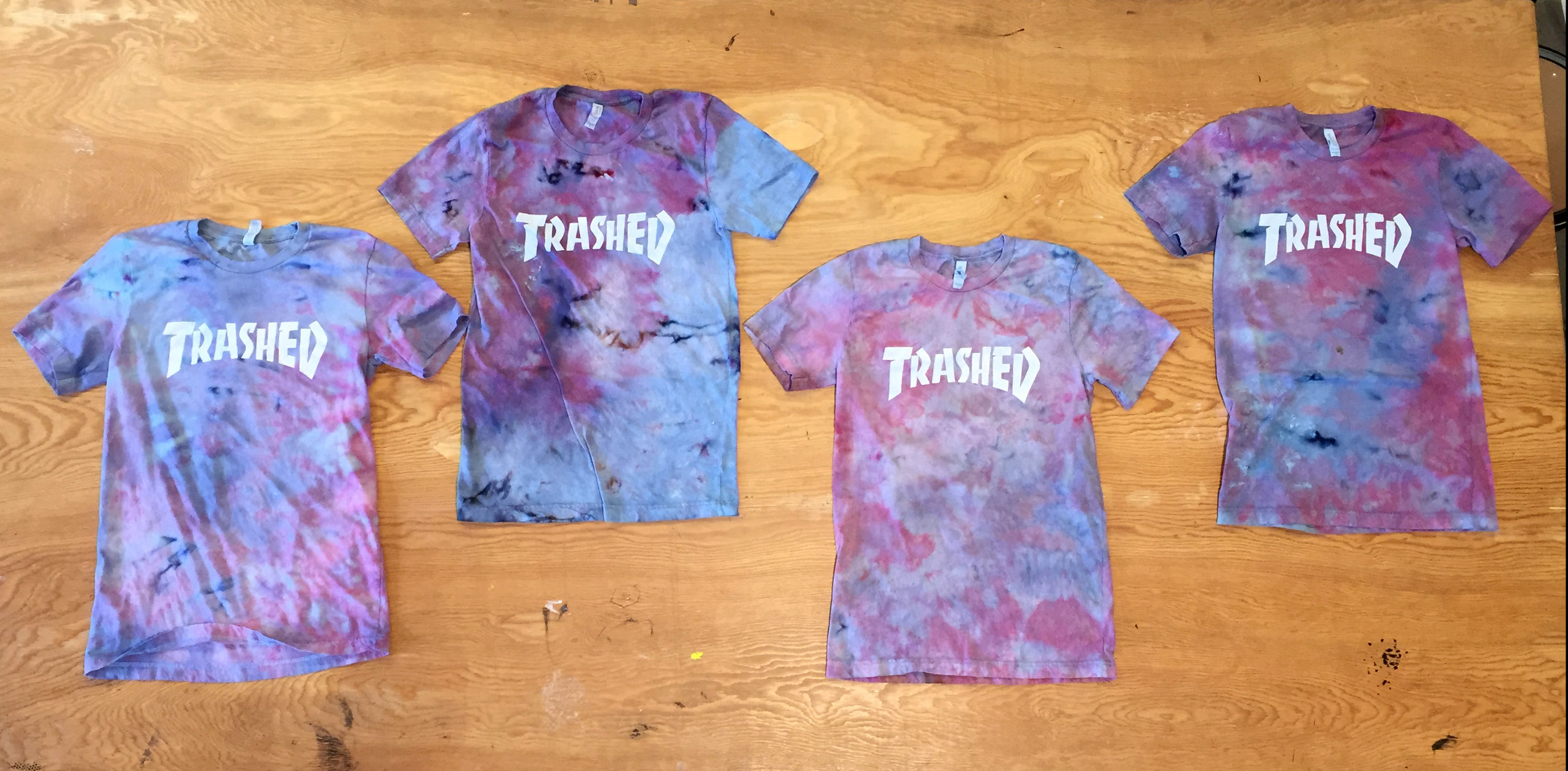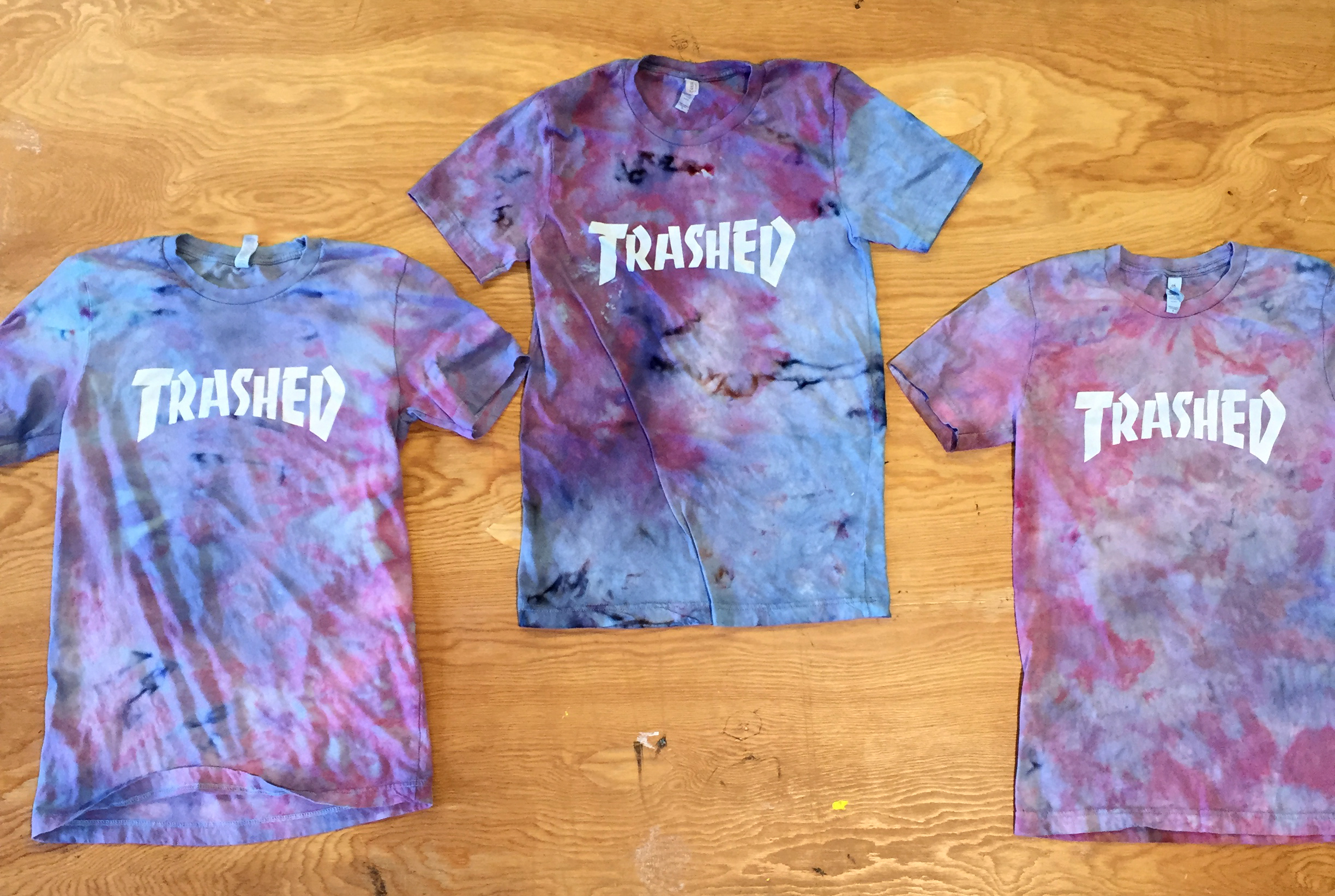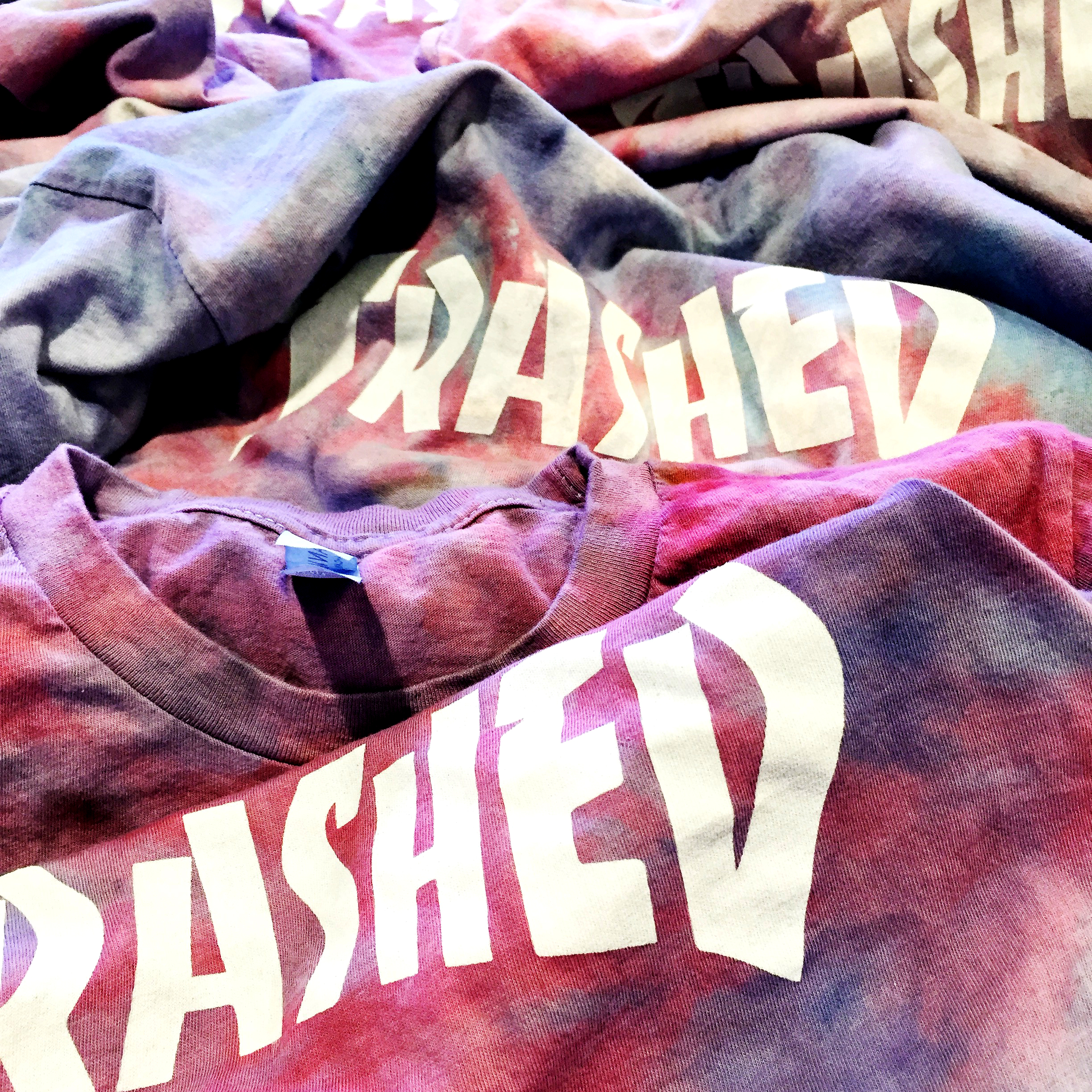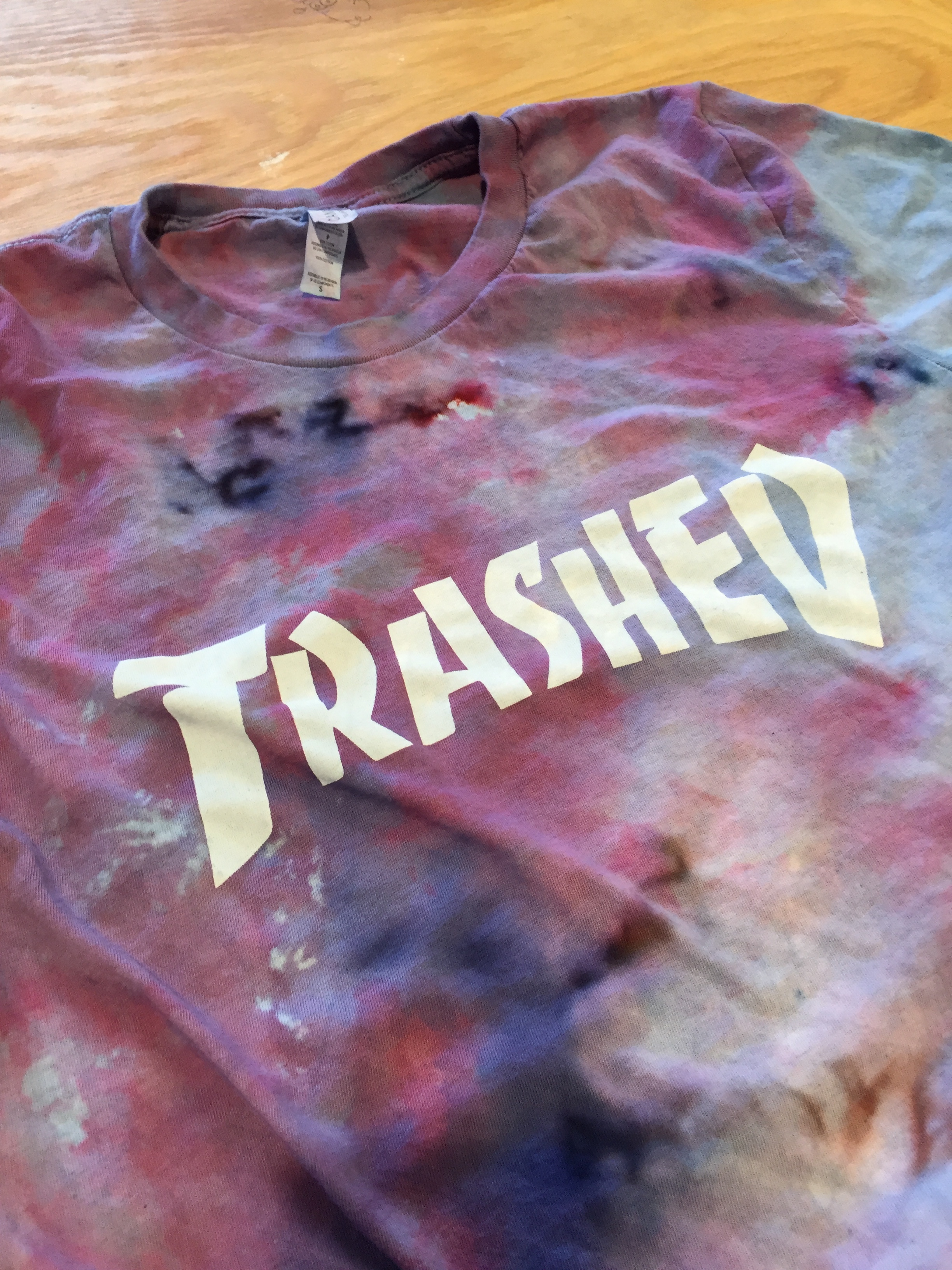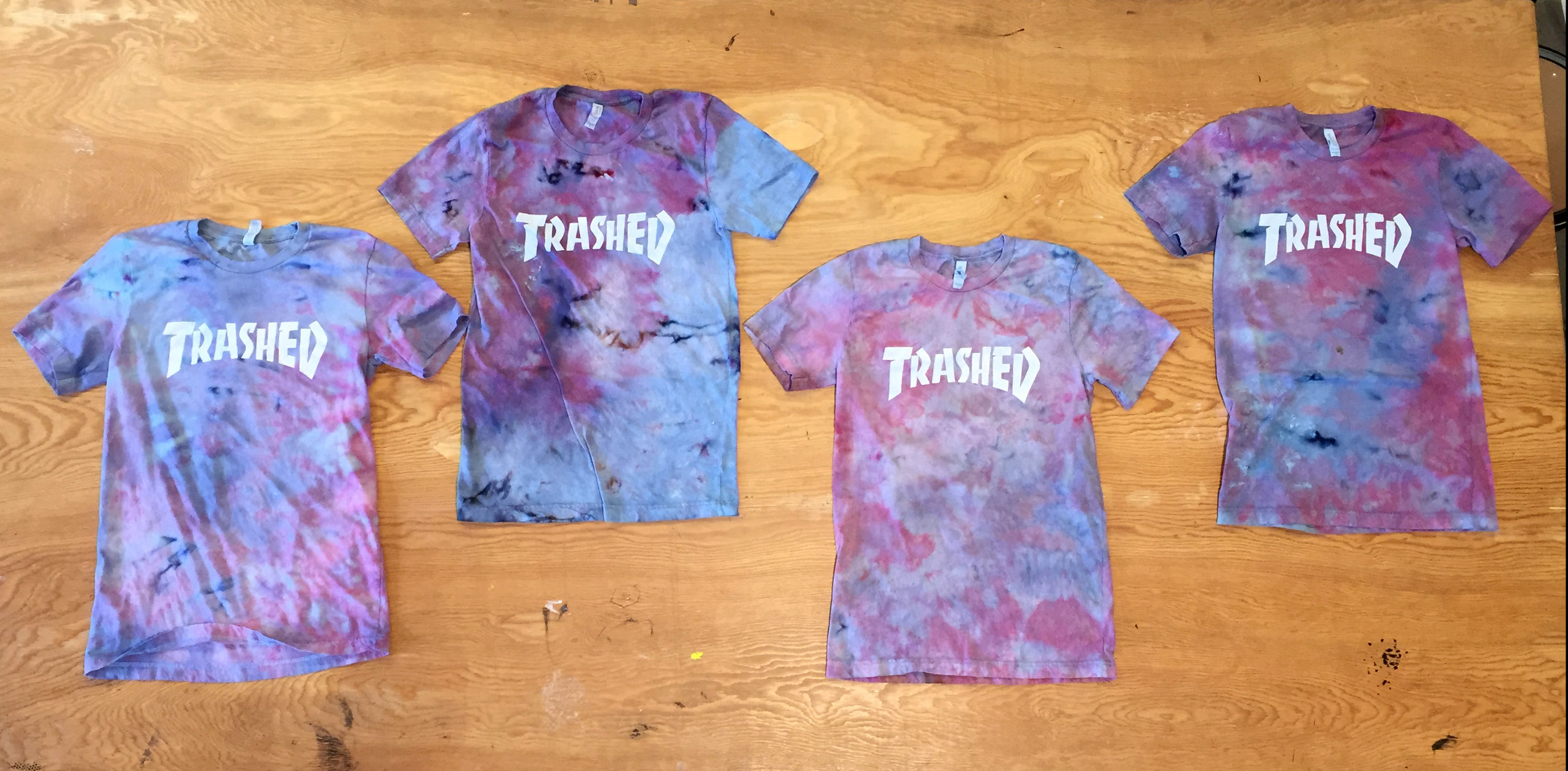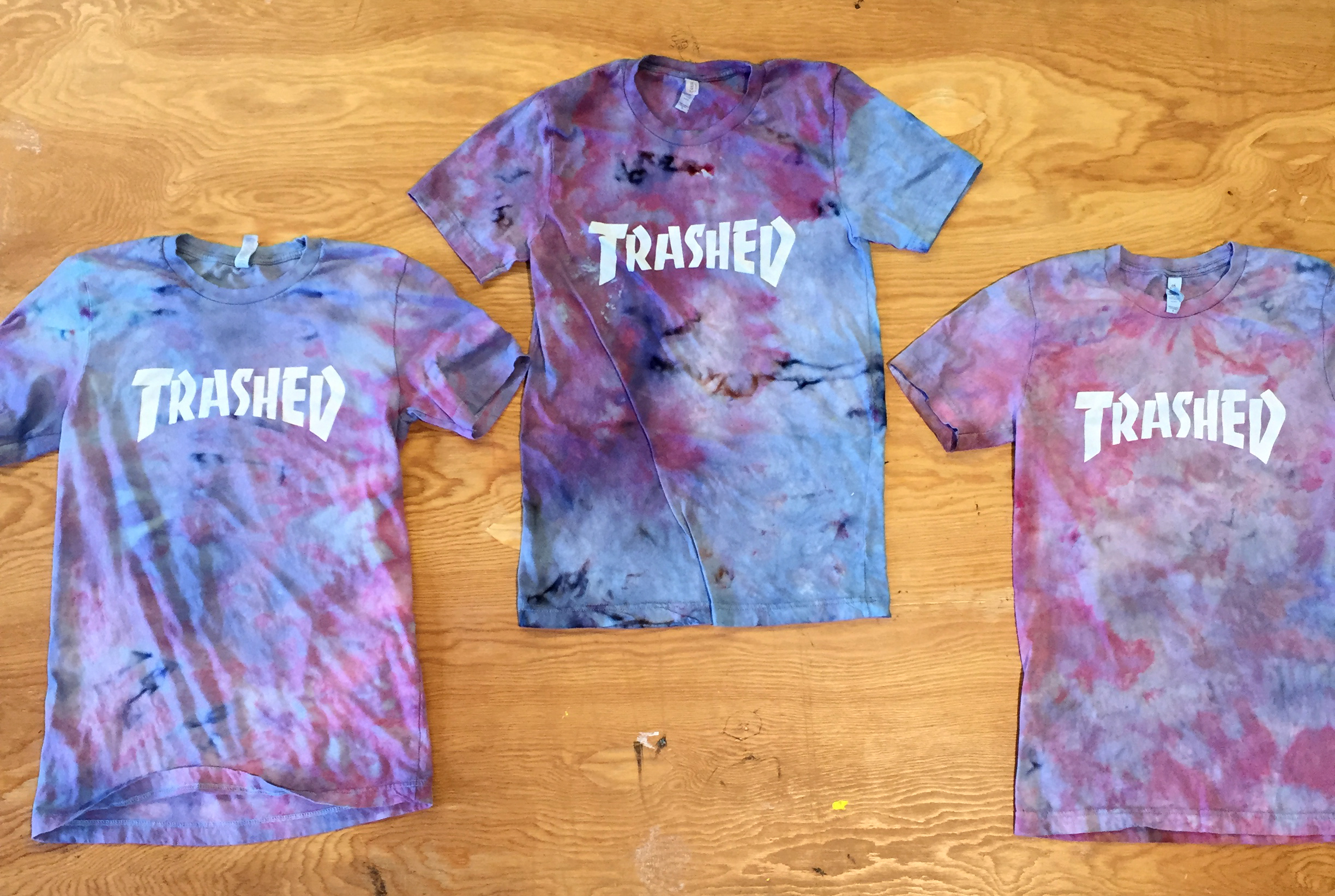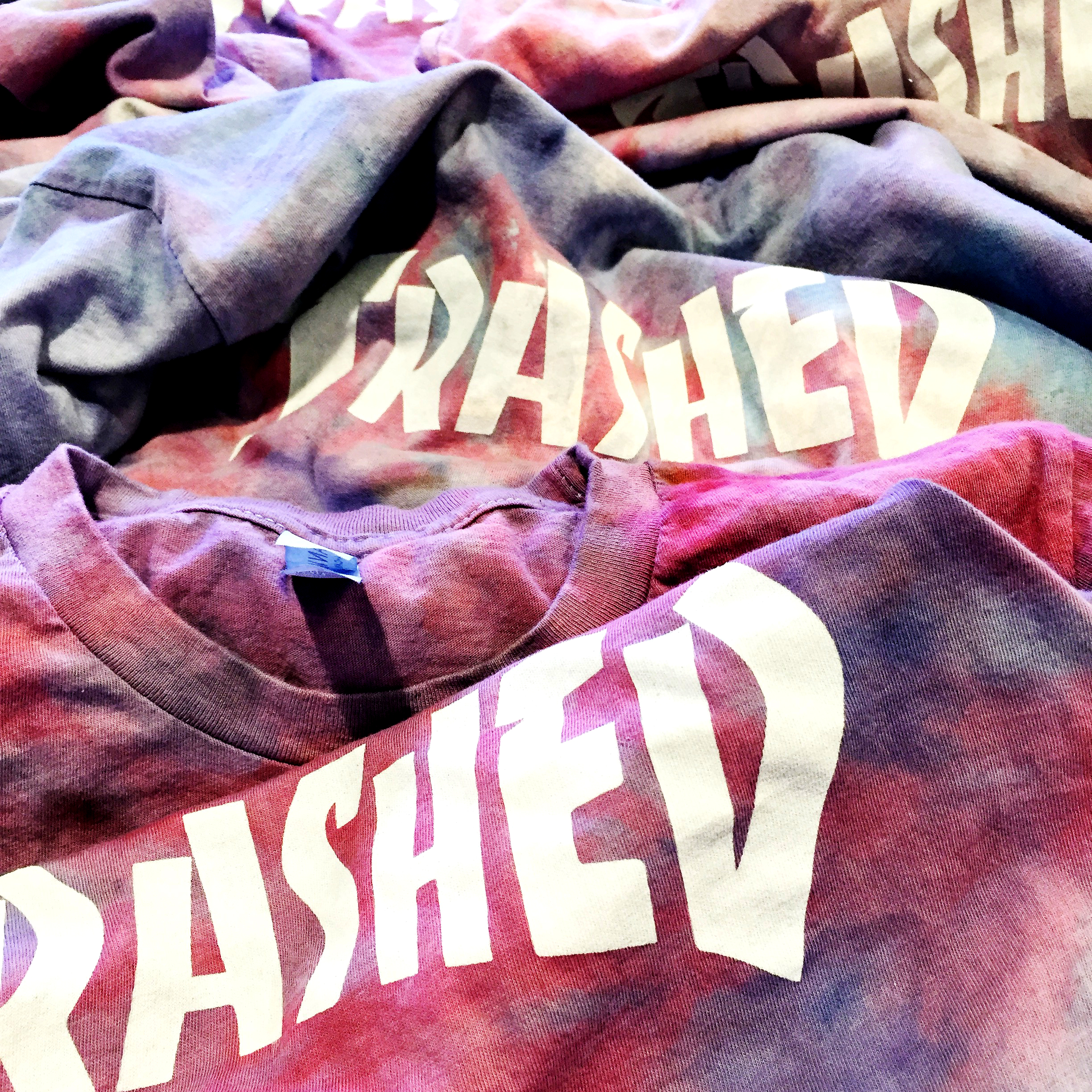 TRASHED Ice Dyed T-shirt
Get out there, get Trashed.
These tees were created in a secret laboratory experiment gone wrong. Dyed by hand and then discharge printed, each shirt is completely unique. 100% Cotton Premium Next Level Tee, hand dyed and discharge printed. Check out the pics for an idea of the colors.
Wash separately or by hand in cold water, yo! These are bleeders.